A notification permission request pops up when you visit a web portal like Digit for the first time so you stay informed about topics that interest you in the future. But even we agree that they can turn annoying when they're presented repeatedly, especially to the wrong audience. That's why Google is incorporating a quieter UI for such requests in the upcoming 80th version of its popular browser, Chrome, on both PC and mobile. When enabled, it will block websites from asking you for permission to send regular notifications. What's more, Google may automatically enable it for you in some cases.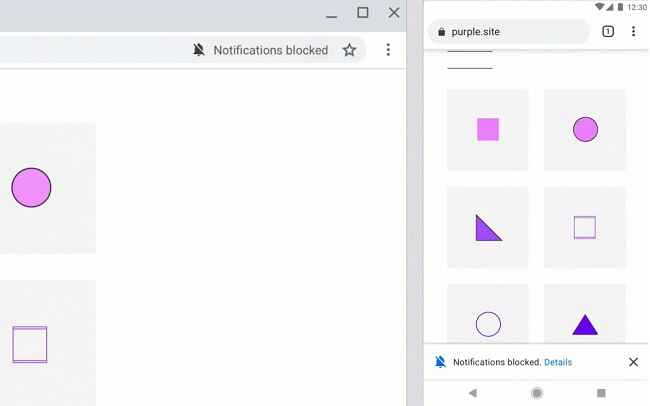 Google has outlined its plan to create a quieter, distraction-free browsing experience on Chrome in its most recent Chrome blog post. In it, the search engine giant specifies that the new quieter UI in Chrome 80 can be enabled manually in Settings on both PC and mobile. But it also states that the quieter UI may be enabled automatically for you if two conditions are met: you often deny websites the permission to send you notifications and the website requesting it has very low opt-in rates.
When your Chrome browser updates to version 80 in early February (this should happen automatically), you will see the new Notifications section appear under Site Settings in Settings. The option marked 'Sites can ask to send notifications' will be enabled by default. The sub-option marked 'Use quieter messaging' just below is what will be enabled automatically if you repeatedly turn down notification permission requests across websites. You can, however, change these settings at any time.

In addition to explaining how the new quieter UI works, Google says in its blog post that it intends to "enable additional enforcement against abusive websites using web notifications for ads, malware or deceptive purposes" later in the year. Google only recently resumed the rollout of the stable version of Chrome 79 after recovering from a rollout "catastrophe" that reportedly destroyed about 15 per cent of its stored user data. The company later said it was able to recover all the lost data. You can read more about that here.
from Latest Technology News https://ift.tt/30c7Z1R