The Pocophone F1 was one of the more impressive phones to have been released in the past few years and users have been expecting a second version of the phone for sometime now. Rumors around the device have been rather rare and the only piece of information we've gotten is from the Global Head of Xiaomi, Alvin TSe, who teased that the phone would be releasing in 2020.
But now, there are a bunch of new leaked documents from @_the_tech_guy who claims that Xiaomi has already filed a trademark for a device called the PCOC F2. This could just mean that the company has filed a patent and nothing could come of it. There have been many patents for various devices that have been filed and nothing has come of it. So do take this news with a grain of salt. Check out the patent below and see for yourselves.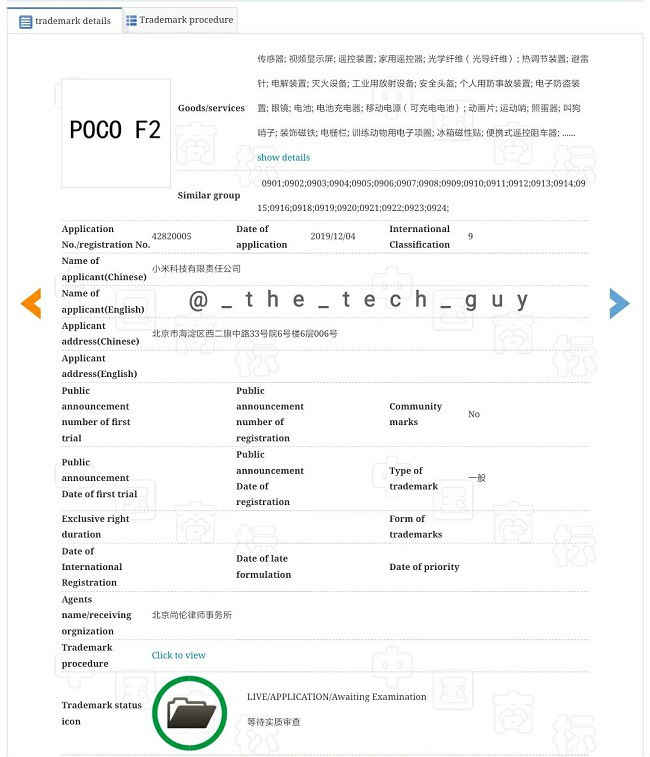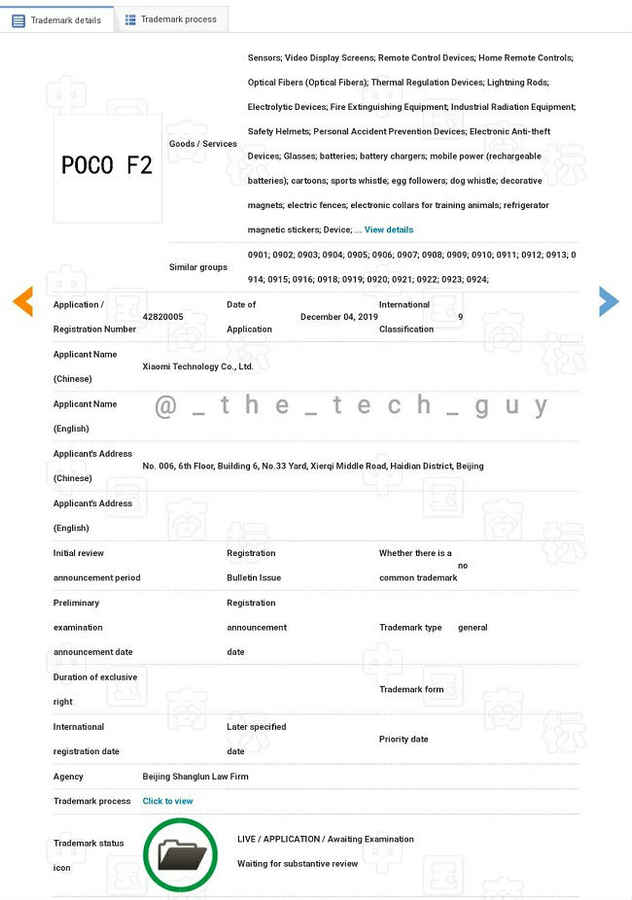 If the device does end up coming out, it will probably be called the Pocophone F2. Although, the phone could be called the PCOC F2 in India as the first phone was dubbed the POCO F1 when it launched the country. So, for what it's worth we can say that according to the leaked documents, the phone should be hitting markets in 2020.
from Latest Technology News https://ift.tt/39ZP0ff